Rochelle Glassman and the United Physician Services (UPS Healthcare) team are an experienced group of professionals who are passionate about helping physicians and healthcare organizations create great businesses.
|

" The people who turn ideas into measured results."
Our United Physician Services team has over 75 collective years of hands-on experience helping profit-minded medical practices, group practices, IPAs, ancillary outpatient businesses, and health systems turn their clinical expertise into very profitable businesses.
Starting in 1999, our team has worked in every state, ridden the wave of payment reform, seen expansion and contraction in the healthcare market, and is prepared to tackle whatever payment reform and regulatory changes facing our clients today.
---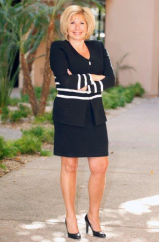 Rochelle Glassman, Principle Consultant
As founder and CEO of United Physician Services, Rochelle is a passionate advocate for physicians and medical practices, and she has devoted her career to helping doctors and other healthcare professionals get paid. She is a nationally recognized healthcare consultant known for her candor, tenacity and vision.
Rochelle trained as a trauma nurse in her home country of Great Britain and ran two successful medical clinics in London and Manchester. Relocating to California to further her career, she advanced from back office and nursing positions to top administrative and consulting roles. Especially gifted at new business development, payer contract and payment negotiations, Rochelle has generated millions of dollars in revenue for many national healthcare organizations.
Connect with Rochelle via LinkedIn.
Mike Carson, ABOC, FNAO, Revenue & Billing Consultant
Mike brings over a decade of healthcare experience and has specialization in credentialing, coding, claim processing, and accounts receivable auditing, just to name a few. He has unique insights gained from direct patient care as well as managing the financial aspects of medical practices.
Due to his knowledge of several medical billing software systems, Mike is able to help our clients with some of the daily chores of managing both insurance and patient receivables.
Connect with Mike via LinkedIn.
---
Interested in joining the UPS Healthcare team? Click HERE